Whether you want to shag, sample, shuck or stuff your face, we have a competition for you! Enter the Shag Dance competition, buy a ticket to taste one of the amazing Oyster Stews our local restaurants have made, show off your lightning shucking speed skills or race your competitors and fill your belly with as many oysters as you can before the timer stops. If spectating is more your speed, then make sure to get your chair by the dance floor or mosey over to the contest tents to cheer on the competitors. Either way, you are sure to be entertained.
Oyster Eating Contest
Date: Saturday, October 21
Time: 11:00am
Admission Fee: $5
You can never have too much of a good thing and the Oyster Eating contest is proof of that! Compete with other oyster lovers and speed eaters for title of "Oyster Eating Champion". Maximum of 40 entries will compete in four heats of ten with the four winners of each heat competing for the title. Winner will also receive a trophy.
If you love oysters or have been accused of swallowing your food whole, this contest is for you!
The rules are simple: Contestants will receive a dozen pre-shucked oysters which they must eat, chew and swallow completely to be considered done.
Sponsored By: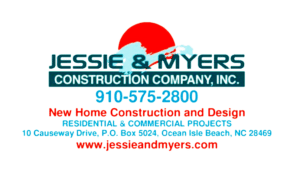 Oyster Stew Cook-Off
Date: Sunday, October 22
Time: 1:30pm
People's Choice Judges Fee: $5
Local restaurants have the chance to showcase their version of Oyster Stew in this anticipated annual contest. Whether you prefer it traditional or with a twist, Brunswick County is home to some great eateries with stellar stews amongst other fresh seafood and local fare.
The winner of the Oyster Stew Cook-Off will be named the North Carolina Oyster Stew champion. Judges choice will receive prize money as follows: 1st place $500, 2nd place $250, 3rd place $100 along with a trophy. People's choice will receive trophies for 1st, 2nd and 3rd place.
Oyster Stew Cook-Off Procedures & Information
Applications will be accepted on a first-come, first-served basis. Eight maximum entrants.
Applications will be accepted on a first-come, first-served basis.
Cook-off is open to all restaurants.
Contestants must prepare 8 ½ gallons of stew.
The stew must be prepared at the contestant's restaurant.
Contestants must use their own equipment to keep food hot and cold as needed.
Servings should be around 3 ounces for both judging and sampling.
There will be five (5) Judges who will do a blind tasting of the stews.
350 Tickets will be sold to the public for People's Choice voting purposes for $5.00 each.
Sponsored By: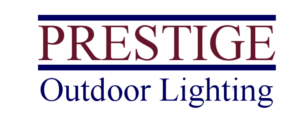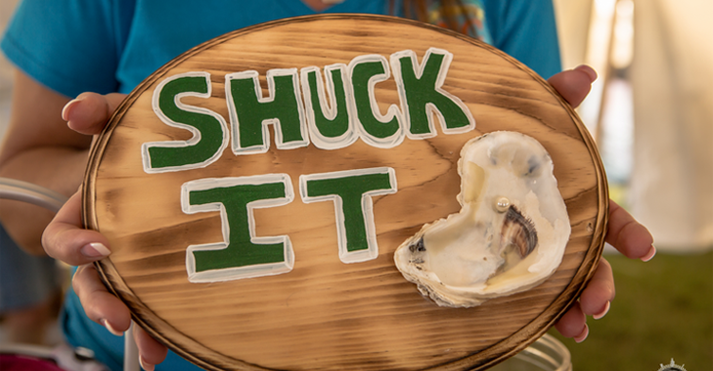 Oyster Shucking Contest
Date: Saturday, October 21
Time: 2:00pm
Professional & Amatuer Divisions
Test your skills as the area's fastest shucker, earn prize money, and secure a spot in the National Oyster Shucking Contest in Maryland. The winner of the North Carolina Oyster Shucking Championship will receive a trophy, $275 prize money, and $200 traveling money to be used for travel to and from the National Oyster Shucking Contest. Runner up will be awarded a trophy.
There will also be an amateur division for those shuckers who are not professional but still want to test their skills. First place and runner up will be awarded trophies.
All rules and regulations can be found in the North Carolina Oyster Shucking Championship registration packet.
Sponsored By: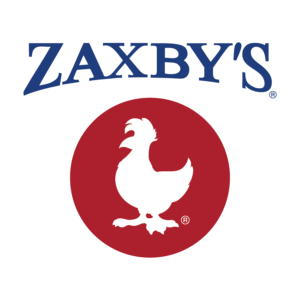 Shag Dance Competition
Date: Sunday, October 22
Time: 1:00pm
Location: Entertainment section Main Stage
Beach music is alive and well with the Oyster Festival Shag Contest this year! Competitors will dance to music selected by the contest committee and be judged by renowned local Shag legends to be announced at a later date. Contest divisions will be Amateur – those dancers new to shag dancing 3 years or less, Novice — Non-professional dancers who are not instructors and have not won more than two previous dance competitions and Advanced – Professional or Instructors who have won the contest more than twice.
CONTEST RULES
If an insufficient number of couples have registered in any division, it may be combined with another division.
Each couple will perform one dance. Couples are responsible for having registered and submitted their music to the registration table one hour prior to the 1:00 PM start time. Song length of all songs is limited to 3 minutes & 15 seconds.
At time of registration, each couple will be given a number to be attached to their backs.
The order of dance will be determined by a random drawing prior to registration. Each couple will consist of one male and one female.
Couples will be judged based on the following categories: Shag Basic Step, Execution, Smoothness and Degree of Difficulty.
In case of any ties, a dance-off between the tied couples will take place. The music will be selected at random by the Judges.
All decisions of the judging panel are final.
Anyone found to have intentionally, or unintentionally, entered a division incorrectly will be disqualified.
Prize money will be awarded as follows:
Advanced Couple $250
Novice Couple $150
Amateur Couple $100
Sponsored by:                            Brought to you by:
All contests will be available for sign up during the Festival Dates first come first serve.