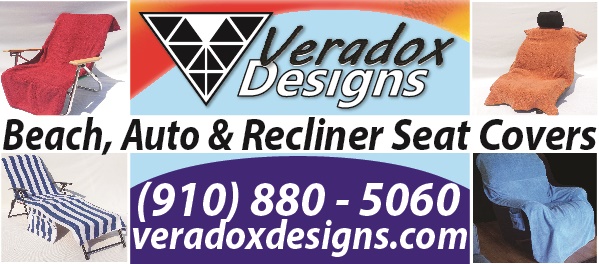 At Veradox Designs, we product an innovative line-up of Beach, Auto & Recliner Seat Covers. Whether its our Koola Seat Towel, which grips Beach Chairs & car seats, our Lounge Chair Seat Cover, or even our Recliner Seat Cover…all of our products offer great protection "everywhere your active life takes them."
-Koola Seat Towel: offers quick & absorbent protection at the beach or in the car/trunk.
-Lounge Chair Seat Cover: Our 2 cotton terry designs offer great coverage of all Lounge Chairs & side pocket access.
-Recliner Seat Cover: Both Recliner Cover options offer easy & complete coverage for all recliners.